Covid-19 Updates


At University Oaks Dental, our top priority has always been to ensure the health, safety, and comfort of each patient who walks through our door. 


Our practice has always adhered to the infection prevention standards of OSHA, the ADA, and the CDC, and we are taking above and beyond extra steps because patient safety is the #1 priority within our office. 


University Oaks Dental has now attained the highest level of GoldShield Certification which includes stringent office decontamination via antibacterial cleaning of all unwanted particles. 


This additional certification includes highly trained professionals visiting our practice to deeply sanitize every surface and to consult on how best to maintain the highest level of safety within our office.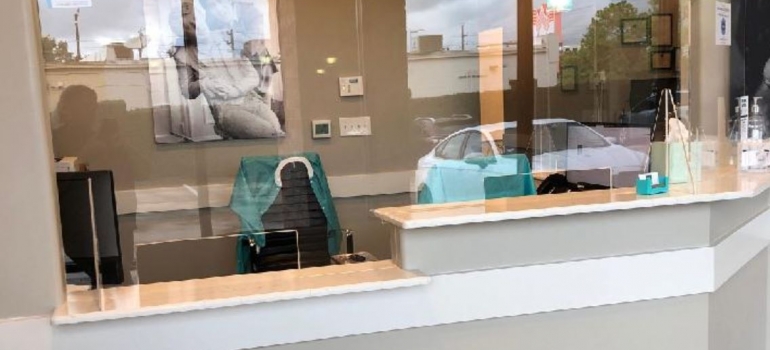 In order to best serve you at your next appointment, the following is a list of some of our protocol changes:


If you have symptoms that align with COVID-19 (cough, fever, shortness of breath, etc.), or if you have been in contact with anyone with these symptoms, we ask that you please reschedule. Temperatures will be taken on all patients during check-in prior to their appointment.


We may call you before your appointment to ask about your current health.
Please wear a cloth or disposable mask for your appointment. 
We will provide hand sanitizer for your use upon entering the office. 
In order to limit the number of people in the waiting area, we ask that you please send only the patient into the building if possible. One adult is welcome to accompany their child into the office, but we ask that only the patient enter the treatment area.
After check-in, you may choose to wait in your vehicle until it is time for your appointment. When ready, you will receive a call or text and a staff member will escort you to your treatment room.
Before starting your procedure, our staff will direct you to wash your hands and provide you with a mouthwash.
Please respect social distancing guidelines while in the waiting room.  Chairs have been separated from one another and marked for your use. 
Our reception area has an installed sneeze guard.
We have issued employees with additional personal protective masks, face shields, and disposable gowns.
Our office has implemented a morning screening procedure for employees.
We have purchased COVID-19 testing kits for our staff in order to help guarantee the safety of our patients.
If you have any questions regarding our new policies, please feel free to reach out to us for clarification. We strive to maintain the highest caliber of patient protection to ensure the health and safety of all. 


Thank you for your patience with these new protocols, we look forward to seeing you again at your next scheduled appointment!